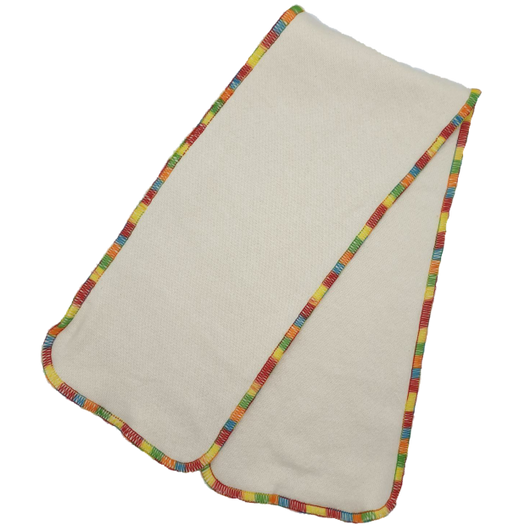 Hemp Insert
Our hemp inserts are made out of 55% hemp and 45% organic cotton.

They are double layered and nice and long. Best to fold them in half or fold them according to where your baby needs absorbency the most.
The insert can be added in to boost absorbency of a night nappy.

Size 62cm x 13cm ( please note that these need to be stretched after each wash to get their lenght back )