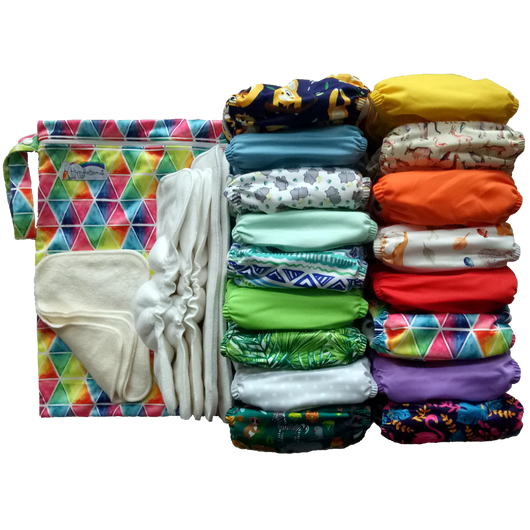 Supplementary Pack
Regular price $299.00 Sale
If you have purchased our Trial Pack and love our nappies, you can upgrade to a full stash by purchasing this Supplementary Pack of Nappies. Together with your Trial Pack you will have our complete product recommendation for using cloth nappies.
This pack includes:
15 x stay dry bamboo nappies (each nappy includes an insert)
3 x extra bamboo charcoal inserts 
1 x wetbag
5 x reusable bamboo cloth wipes
1 x roll of nappy liners
We can either include a mix of colours based on your babies sex, or you can specify exactly what you want when you place your order above for a customised pack.
Pictures show the amount of items in the pack and do not represent available designs.