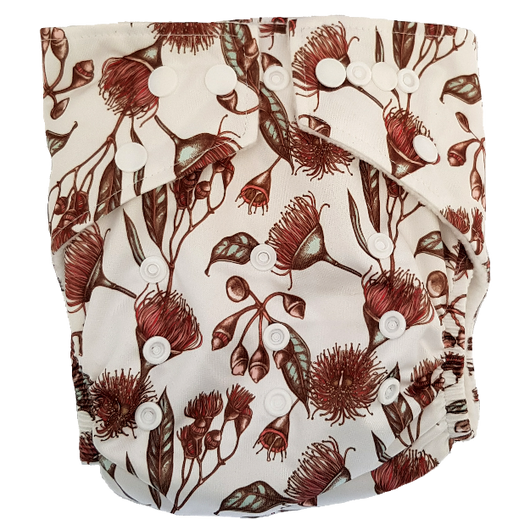 Stay Dry Bamboo Cloth Nappy - Gumnuts
Regular price $17.95 Sale
All of our nappies are a ONE SIZE FITS MOST design. The adjustable sizing means you only need to buy one size nappy! Simply adjust the press studs on the nappy as your baby grows.
The outer is made of polyester with 100% waterproof PUL, so no need for additional covers!

The inner is 100% white bamboo charcoal fleece and is soft against babies skin. It is naturally antibacterial, mildew resistant and provides great ventilation.

The EASY TO USE POCKET DESIGN means the insert sits inside the pocket, allowing for speedy drying (as the nappy has 2 parts) and less irritation for your babies skin. EACH NAPPY COMES WITH 1 INSERT (3 layers of microfibre & 2 layers of bamboo charcoal fleece). Each insert is fast drying and highly absorbent. There is even room to add an extra insert to boost nighttime absorbency.