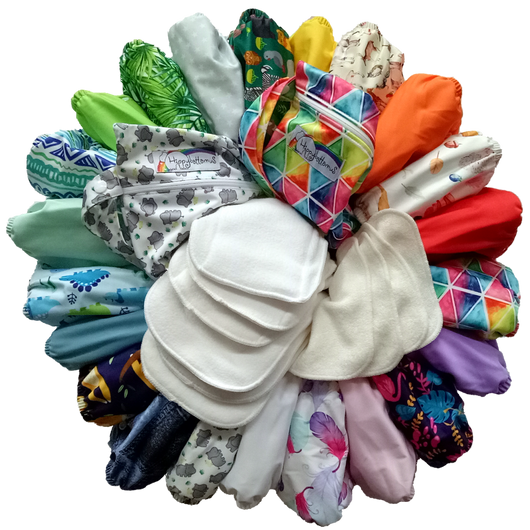 Recommended Nappy Stash
Regular price $399.00 Sale
Wish to try cloth nappies? Shop our recommended cloth nappy stashes.
This selection of nappies is our product recommendation to get started using cloth nappies and based on washing every 2-3 days.
This modern cloth nappy stash includes:
20 x stay dry bamboo nappies (each nappy includes an insert)
4 x extra bamboo charcoal inserts
2 x wetbags
5 x reusable bamboo wipes
1 x roll of nappy liners
We can either include a mix of colours based on your babies sex, or you can specify exactly what you want when you place your order above for a customised pack.

Pictures show the amount of items in the pack and do not represent available designs.